Partners
We do it All at www.insuranceinspain.com for insurance made easy. Our service is fast, competitive and will provide a unique and proper insurance for you whether you live permanently in Spain or have a holiday home and visit. Whatever you are looking for we will aim to find. Our staff are multilingual experienced professionals that will provide qualified information relating to any type of insurance available, or that you need in Spain without obligation. We pride ourselves on giving you an individual and personal consultation, quote or just some advice, so it's right first time. We will be there when you need us most! If things go wrong and you need to make a claim, we are there to assist you every step of the way. Our aim is to make things easy and pleasant so you can get on with life in the sun without worry or stress.
UK TV service
Our TVMucho Best Quality Guarantee!
We just want one thing and one thing only.
To offer you with the best TV quality possible.
TVMucho software is smart so that it's easy to use.
NO ads, and works on all your devices.
(PC, Mac, Mobile, Tablet, IPTV Box and TV)
Like what you see, why not upgrade to have unlimited TV time.
It's cheap and easy. Starts from only €4 a month.
Hello and welcome
At "la Caixa" we believe that there is nothing more important in life than to feel at home wherever you may be that is why Welcome Homes Mallorca S.L. is pleased to announce we are now promoting HolaBank, an new program offering you a high quality service for financial support, advice and guidance adapted for your needs, so that you can worry about what is important in life: making the most of life.
This new program of Caixa Bank SA has been specifically designed for EU citizens who are living in Spain or are looking at buying property in Spain.
Our new HolaBank-Living Solutions Account offers services in your language including, your financial needs, home and health services and credit solutions for clients looking at buying a home or renovating their home.
For further information please contact us on:
info@spanishprimeproperty.com and we will send you brochures outlining the full services available.
Looking for Holiday Rentals then please check out this website.Spanish Villa Rentals
The following link gives you access to all of the Official Documents that you require to apply for Residencia and your NIE number. NIE
If you require a mortgage we recommend that you contact Mortgage Direct for a quotation

Choosing the right domain name.
When customers want to find a business, whether it's a local restaurant or a global retailer, the Web is the first place they look. Domain names not only make it easy for customers to find your business on the Web, they also give you a place where you can create your own unique online presence, from a full-blown Web store to a simple online business card with your contact information, hours and location.
How you choose your domain name depends on where you are with your business. If you're already up and running with a brick-&-mortar location, you'll want to choose a domain that matches your business name. You've worked hard to create a name and a brand that customers know and love, so you having the matching domain only makes sense for your customers.
Office 365 from GoDaddy helps small businesses look more professional - with domain-based email and the latest desktop and web-based versions of popular Office software, like Word, Excel, and Outlook.* And with prices starting as low as $3.99/mo, there's no better way for business owners to look professional and get more done.
If you are looking for a company to host your website I suggest that you look at what this company has to offer. I use them for hosting my website.

Spanish Inheritance Information: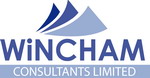 If you have a business that is associated with the Real Estate Industry and would like to have a link on this page please send me your details to
info@spanishprimeproperty.com